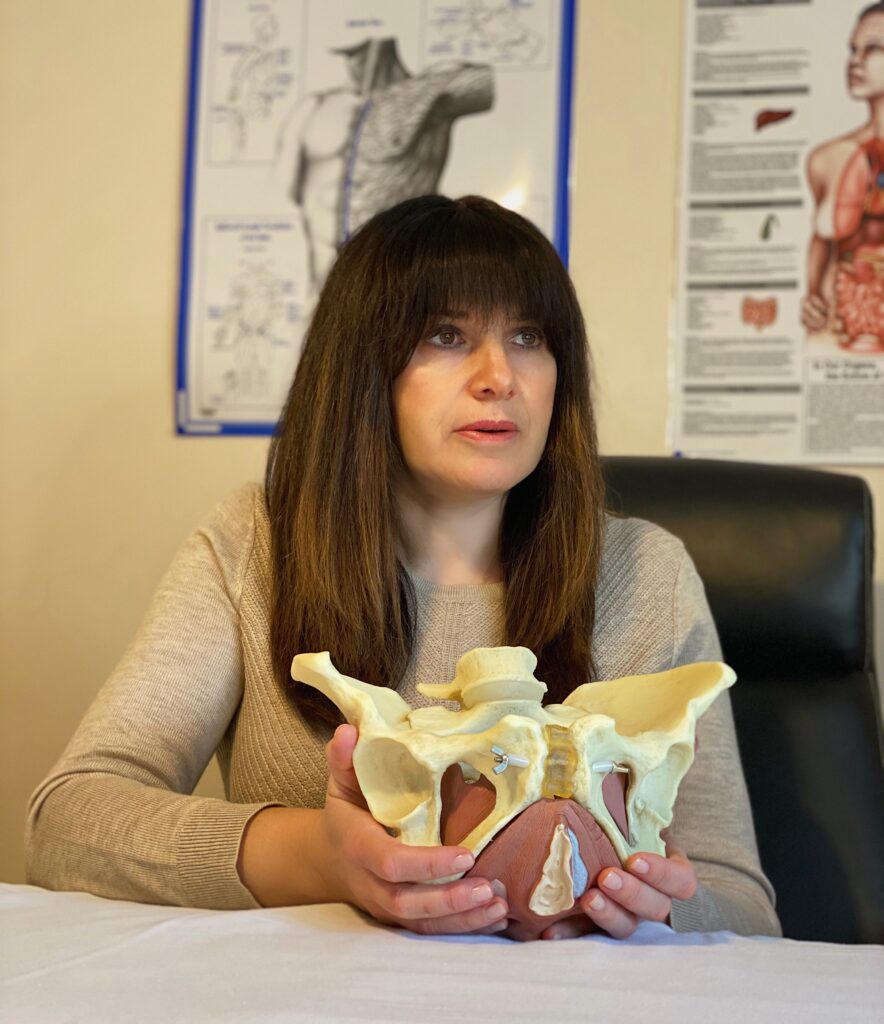 Yana received a Master of Science in Physical Therapy from Thomas Jefferson University in 2000. Her curiosity and desire to help patients to get long-lasting relief from symptoms, led her to take continuing education classes right after college. After she took her first specialized training in pelvic floor through Herman and Wallace Rehabilitation Institute in 2006, her journey began, and new horizons opened up. Pelvic health became her passion.
Yana uses a whole-body approach through gentle hands-on-techniques with a focus on balancing the various systems in the body. She integrates a holistic approach to physical therapy using both traditional and unconventional manual therapy techniques including visceral manipulation, neural manipulation, visceral vascular manipulation, manual articular techniques, craniosacral therapy, myofascial release, trigger point release, lymph drainage. Total body evaluation allows her to find the underlying dysfunctions causing physical symptoms of pain. Yana's motivation to be a skillful and well-rounded provider guided her to complete years of extensive training through the Barral Institute, Upledger Institute, Chikly Health Institute, Herman and Wallace Pelvic Rehab Institute, Postural Restoration Institute, and others. Yana became a teaching assistant with Barral Institute and is certified in neural manipulation. Her passion for pelvic health along with her unwavering desire to help those most in need will ensure that you are always taken care of!
Training/Certifications/ Membership
Master of Physical Therapy Thomas Jefferson University
Licensed Pennsylvania and New Jersey Physical Therapist
Member of International Association of Healthcare Practitioners
Teaching assistant for the Barral Institute
Certified Neural Manipulation Practitioner
Do you want to find out if physical therapy is for you?